Orchid History
Orchids have been cultivated by many cultures for centuries. The Chinese were one of the first ancient cultures that believed in the great healing powers of orchids--orchid roots were often prescribed as miracle cures for a number of illnesses. Ancient Greeks believed that elixirs made from orchid roots had aphrodisiac qualities, and provided cures for a variety of reproductive problems. In Japan, Samurai warriors grew orchids, which were a sign of a bravery, prowess and training. India produced Salep, a nutritious drink made from the roots of various orchid species, in the 1800s. In the 18th and 19th centuries, many orchid species became extinct as a result of orchid hunting for profit.
Great Conversation Piece, Entertaining With Orchids
It's lively and it's a conversation piece, it's an orchid display. Entertaining with orchids is a wonderful and gracious way to enhance your dinning room table or your cocktail table. I have been to many parties and we all seem to gather around the kitchen area and the living room / great room. I have noticed that at parties with is a centerpiece people tend to gather. And entertaining with orchids is an easy way to do it.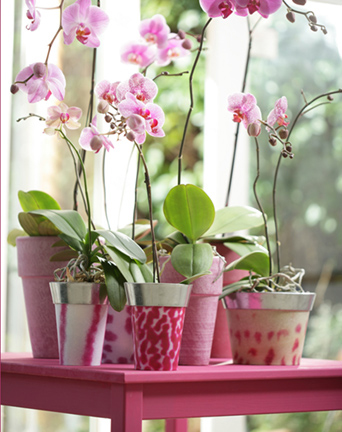 click here to order orchid today
Orchids can provide such a wide variety of colors and shapes that they are bound to be a topic of conversation. Have you seen some beautiful orchids that are white with the dramatic purple lips or the yellow orchid with red to pin stripes. Orchids allow you to do so much because of many varieties. Did you know there are at least 35,000 varieties so you can imagine the many color combinations.

Imagine a cocktails table set with orchids that are white with pink and red highlights. Add to that table three clear glass balls of varying shapes and a few pictures of your family during that last vacation. Using orchids to as a centerpiece in your home when you entertain will always become a topic of conversation. Entertaining with orchids is being used more and more as centerpieces. This why orchid plants are the second most popular plant in the U.S.